Die Lining Compound DLC-02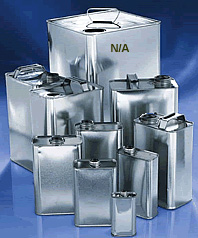 Zahabiya Die Lining Compound DLC-02 is a fine aqueous dispersion of acrylic& vinyl acetate copolymers, synthetic / natural rubber latex, containing other essential resins and additives which on perfect drying (curing), provide an air-tight seam of the tin cans applied in. The product is used in the fabrication of tin containers, composite cans etc. having metallic (tin) top/bottom ends to provide gasket between the ends and the body to prevent any possible leakage/seepage of the contents.The cured film is Non-Toxic, Non-Poisonous & Non-Rusting to Tin Plate/TFS.
DLC-02 is designed for square, rectangular& oblong cans, applied through die stamping machine (impression transfer principle). The product comes in two grades: Economical DLC-021 and Special DLC-020, selected on the basis of the filling & closing type as well as the content that would be filled in such cans.
Economical DLC-021:
Can Closing: Normal (Without Steam)
Can Content: Regular Products, Edible Oils, Lube Oils, Water & Oil Based Paints, Greases, Non-Corrosive Products, Dry Products, General Usage Cans.
Special DLC-020:
Can Closing: Retorting (With Steam), Pressurized Filling, Vacuum Packed Cans.
Can Content: Special Food Products, Olives, Juices, Spicy Items, Milk, Jellies, Meat, Sea Food, Paints, Lacquers, Insecticides, Pesticides, Herbicides etc.
Inquiry for this product