Sealing Compound SC-13/63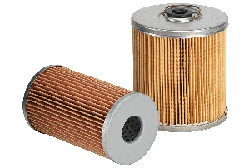 Zahabiya Sealing Compound SC-13/63 is an acrylic copolymer based thick, pasty, air drying material possessing best air tight, vapour barrier, water/oil proof and insulating protective properties along with excellent adhesion on metals, plastics, polystyrene, PVC, wood etc.Effective at all such places where leakage free Seams/Joints are needed or where two surfaces are to be assembled.
In Automobile industry, it is mainly used in fabrication jobs in sheet metal works and other metallic assemblies, engineering sectors and in automotive components manufacturing. When to be applied as SEALANT, one uniformly rich coat is applied on both the joining faces and after drying for 24 hours or stoving at 130°C, these applied faces are united/coupled together.
SC-13/63 is also suitable for both Air and Oil filters manufacturing. Because of both air drying andoven curing nature of the product, it serves as versatile adhesive, completely eliminates the useof thermoset sealant. This product is ideal for making air filters with white filter paper, where there are chances of paper turning pale on stoving.
Inquiry for this product